Dusit Thani Kyoto, a newly established luxury hotel managed by the prestigious Dusit International, is delighted to introduce Ayatana, its flagship Thai fine-dining restaurant. Exclusively designed for the hotel by the renowned Michelin-starred chefs Duangporn 'Bo' Songvisava and Dylan Jones, Ayatana offers an extraordinary sensory voyage for discerning Thai food lovers.
Taking inspiration from the rich cultures of Thailand and Japan, every element of the restaurant tells a captivating story. It all begins with its name, Ayatana, derived from Sanskrit, symbolizing the six senses: sight, sound, scent, taste, touch, and mind.
The culinary journey commences from the moment guests arrive at the hotel. Each guest is warmly welcomed and offered a traditional Japanese fan infused with essential oils, representing the sense of scent. They are then gracefully led through the tranquil courtyard garden, engaging both body and mind in the serene atmosphere. The experience deepens with a traditional handwashing ritual, using water infused with offcuts of organic Thai herbs, evoking the senses of touch, scent, sound, and mind. This ritual serves as a prelude to the extraordinary dining experience that awaits.
The gastronomic journey unfolds in the restaurant's open kitchen with an appetizing first bite that pays homage to Kyoto's abundant produce, particularly kyo-yasai (the prefecture's famous vegetables). Guests enjoy a flavourful morsel of vibrant kyo-yasai aubergines and a pepper relish inspired by a Northeastern Thai specialty.
Upon being seated, the narrative of Ayatana continues with the presentation of five amuse-bouches, inspired by Shojin Ryori, the traditional dining style of Buddhist monks in Japan, which focuses on seasonal vegetables and wild mountain plants, believed to bring balance to the body, mind, and spirit. These amuse-bouches also pay homage to the five elements of nature – Water, Fire, Air, and Ether (Space) – through five cooking techniques, five distinct flavors, and five colours. Ayatana's skilled chefs create various combinations based on the season and the availability of fresh produce, ensuring a dynamic and ever-evolving sensory experience.
The dining journey proceeds with a fine-dining experience reminiscent of a traditional Thai-style family dinner, featuring six flavourful Thai dishes, including organic rice, salad, traditional curry, stir-fry, a steamed dish, a soup, and assorted relishes. The authenticity of the dishes remains true to their original spice levels, although a non-spicy selection is available for those seeking milder flavors.
Highlights of this season's menu include Nashi pear and sweet prawn, Southern-style rice salad, Phanaeng curry of short ribs, and Coconut soup of Hirame and vermicelli.
Complementing the dishes, Ayatana offers a purposeful beverage experience. In addition to a special wine pairing menu, the restaurant presents an exclusive selection of food-based mocktails, created in collaboration with Intangible, a renowned non-alcoholic cocktail bar in Chiang Mai, Thailand. These "mocktails with soul" celebrate sustainable Thai and local produce, delivering a symphony of vibrant flavors and aromas.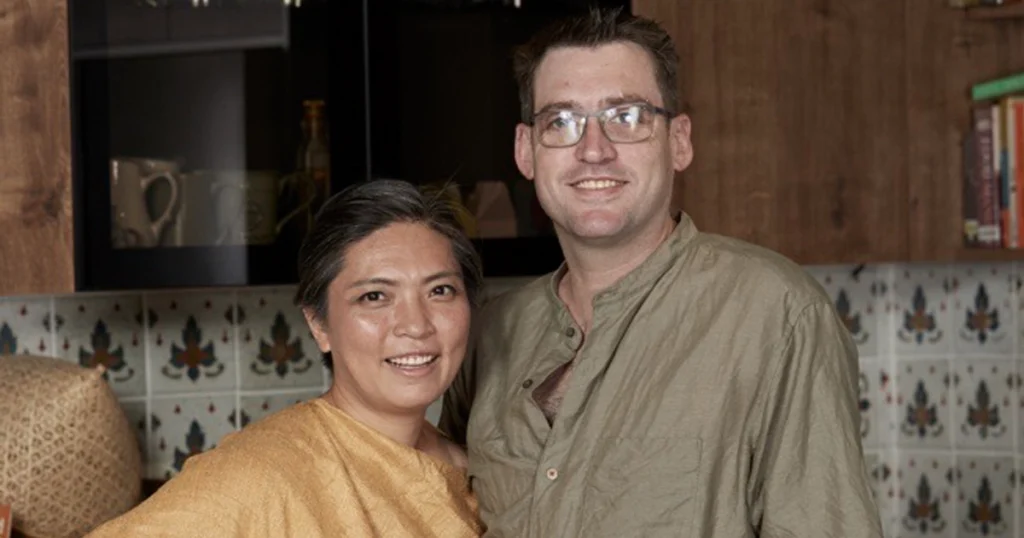 As part of the dining journey, guests also enjoy Thai-inspired wagashi, a traditional Japanese confection, served with organic green tea specially crafted for Ayatana by the Dusit Tea Garden in Wazuka, in collaboration with TeaRoom Inc., a renowned sustainability-focused tea manufacturer. Adding sweetness to the experience are delectable small bites from Kati, Dusit Thani Kyoto's unique dessert atelier, which proudly uses fresh organic coconut cream sourced directly from Thailand.
The entire dinner experience takes approximately 2.5 hours, culminating in an auditory delight: the soothing tones of a singing bowl. This melodic touch not only delights the ears but is also believed to enhance digestion and promote a tranquil, rejuvenating slumber.
Makoto Yamashita, Area General Manager Kyoto and Cluster General Manager, Dusit Thani Kyoto and ASAI Kyoto Shijo, describes Ayatana as a space that cradles diners, inviting them to linger, indulge, and immerse themselves in the harmonious blend of Thai culinary artistry and the time-honoured elegance of Japanese traditions. He looks forward to delighting guests with this memorable culinary journey.
Dusit Thani Kyoto is located in the vibrant Hanganji Monzen-machi district, just 850 meters from Kyoto Station, making it Dusit's second hotel in Kyoto, following the lifestyle-focused ASAI Kyoto Shijo, which opened in June.
---
AIR TRAVEL
Air Japan to launch Tokyo-Bangkok route in February
For travellers from Tokyo to Bangkok, one-way air tickets will start at JPY 15,500 (USD 108, THB 3,766). Additionally, the airline has introduced family-friendly fares, with children under 2 without a seat priced at JPY 5,000, and children 6 or younger at JPY 8,000.
>> Read More
---
Dusit Thani Kyoto's Fine Dining Experience
Ayatana is open for dinner daily, except for Tuesdays and Wednesdays, from 5:30 pm to 10 pm (last orders accepted until 8 pm). Prices start at JPY 24,800 / USD 170 per person, inclusive of tax and service charges. Wine and mocktail pairing options are also available. A lunch menu will be introduced in November. Due to limited seating, advance reservations are highly recommended.
For more information, please visit dusit.com/dusitthani-kyoto/dining.